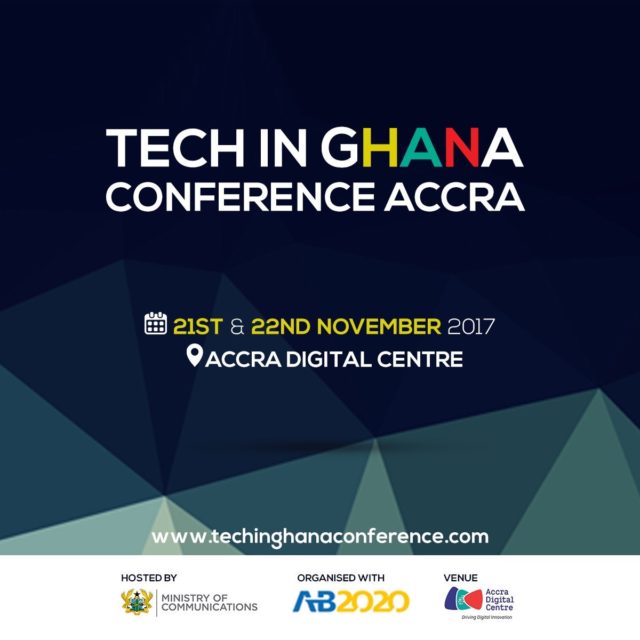 The Tech in Ghana Conference would take place on the 21st and 22nd of November at the Accra digital Centre. The event would have eCampus showcasing our learning technology to key players in the Tech industry.
The conference would provide eCampus as well as other local innovations a platform to highlight and discuss ways by which our learning technology could help stimulate the growth of Ghana's digital development.
Our Founder and CEO, Cecil Senna Nutakor would be one of the speakers at the conference, he would be presenting the details of the eCampus learning technology on the second day of the conference.
He would also usher in further discussion on the education panel and moderate the panel which would discuss the topics; How is Tech Disrupting Traditional Industries and How is Ghana utilizing technology to develop its biggest traditional sectors, including agriculture, health and transport.
The conference seeks to pull together some bright minds at the forefront of technological advancement, showcase Ghana's locally developed, world-class technology and to promote and encourage business and investment within the tech community.
It would bring together the government, private sector and SME communities to highlight activities, innovations and opportunities for collaboration, and to encourage the development of Ghana's tech ecosystem.
The eCampus Team will be demonstrating how eCampus works with distinct use of cases, and success stories at the exhibition arena of the conference. Our impact on the Tech ecosystem would be greatly felt during the conference as we seek to demonstrate the efficiency of our learning technology.
We believe that our learning platform could be mentioned as one the world-class learning technology worth showcasing at the Conference.
The event will include engaging and interactive dialogue, a tech village exhibition, live demos and networking opportunities for eCampus and other local technology.
The Minister and Deputy Minister for Communication, Honourable Ursula Owusu-Ekuful and Honourable Vincent Sowah Odotei, as well as a host of other speakers, would be present to grace the event.